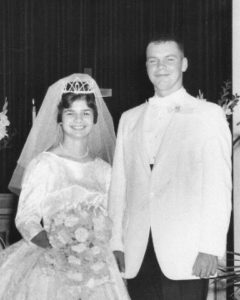 Dave and Joan Hagan have been actively engaged in photography since 1981.  They have studied with many of the top professionals in the US and Canada.  In 1986 they attended the Winona Professional School of Photography in Chicago.
The Hagan's displayed their waterfowl decor and portraits at various waterfowl shows.  Since 1983 they have been invited to display at the Easton Waterfowl Festival, Easton, Maryland and Charleston Southeastern Wildlife Expo and The Game Fair Anoka Minnesota along with some of the nation's leading photographers.  Their portraits of upper Chesapeake Bay decoy makers are displayed in the "Upper Bay Decoy Museum" in Havre de Grace, Maryland.
Dave and Joan have currently published three books with the Schiffer Publishing LTD.  "The Farm, an American Living Portrait" features 160 pages of beautiful color scenes of barns, windmills, spring houses and animals from Maine to North Carolina.  "Upper Chesapeake Bay Decoys and Their Makers" features 420 color photographs of over 80 decoy makers and their decoys.  "Civil War Re-enactment" features the men, women and children who participate in living histories and re-enactment of the American Civil War. 200 color photographs, price guide and resource guide for those interested in getting into the hobby.
Portraits by the Hagan's have appeared in Ducks Unlimited, Wildfowl, Gun Dog, Country, Farm and Ranch, Birds and Blooms magazines.
1994 brought Digital Imaging technology to Golden Memories Studio.  Restoration of invaluable old photographs, corrective and manipulative uses are boundless with this process.  Digital imaging is a large part of day to day activity for Dave as he is a web designer for some of the best known waterfowl equipment manufactures.
2002, 2004, 2005, 2007, 2008, 2009, 2010, 2012 & 2016 Ducks Unlimited USA and Ducks Unlimited Canada choose prints from Dave & Joan Hagan for use in calendars, note cards and auction packages to be auctioned at DU function across the USA and Canada. Ducks Unlimited USA has raised over $2 million dollars from the sale of our puppy photos.
An accomplished waterfowl caller, Dave has competed in numerous waterfowl contests in many states.  Winning the 1995 Maryland State Duck, 1997 Maryland State Goose titles he also was a finalist Placing 4th in the 1993 World Goose Calling Championship, Easton Maryland.  In 2001 Dave was one of the top 21 goose callers in the nation to be invited to the Avery International Goose Calling Contest in Marion, Illinois and served as a judge there numerous times.